W
hen
Elegente
(
link
) contacted me offering to send me a
custom made
dress for a review, I was a little weary because I knew it could either go really badly with something that doesn't fit, or it could go really well with a beautiful
Qipao (Cheongsam)
to treasure. As I sometimes get asked to recommend the service or product of online Qipao stores, especially in the case of custom or tailor made Qipao, I decided to
review
Elegente's dress and
share my experience
with you darling readers. The detailed measurements lasting over a few short but clearly explained web pages, taking about 15 to 20 minutes was not hard when you have someone to help you with the tricky areas. The Elegente website seemed easy enough to navigate and use; so selecting a fabric, even designing a bit of the style, taking body measurements and submitting the information after creating an account went smoothly. To ensure it definitely was not an off the rack piece, I
specified
the 6cm high mandarin collar height, the quarter sleeves, side slits and mid-range midi hem length....creating a brand
new design
that nodded towards the
1930s
but was not already amongst my Qipao collection (
Original Design - here
). In terms of communication Elegente can be a little bit pushy in the way they put their point across, which could be due to a slight culture clash and language difficulty in direct translation, as I sometimes found it hard to understand what was being said in emails. From the making of the dress to shipping and delivery, it took about 3 weeks. When I tried on my custom made Qipao in textured floral blue cotton, I was impressed by the embroidery detail and dye vibrancy in the fabric, but puzzled by the rather loose waist to hip area. It was only when I looked in the mirror that I understood it was intentional...for the tailor must have known my 1930s style intention but kept it in a rather more
angularly relaxed and conservatively dignified
fit
Beijing style
cut. If the waist had been tightly taken in, not only will the textured fabric emphasise my bulging muffin top tummy, which would conflict with the angular broad shoulders and forced an unnatural 1950s Hong Kong sees Western Marilyn style hour glass shape.
Tailoring matters.
There is great skill and detailed thought put into creating a Qipao that will compliment the wearer; for example a mid range sleeve will guard against less than toned upper arms, a nipped in waist to prevent a shapeless boyish figure and loose fitted cut to maintain the elegant modesty of age....
[Find out more about Qipao or Cheongsam tailoring here:
Can you spot the Art Deco building lining the River Thames bank?
Details....high side slit and neat inner lining.....
Can you see the high 6cm collar and textured embroidery dyed cotton?
Fly me away with my hair.....the peony and butterfly comb.....
Happily imperfect.....
'Spring in a Small Town' (1948) by Fei Mu
Qipao Tip ~ Fit!
Well, it depend on your personal preference as well as style ideal. Think about it. I have heard a blogger claim she was told by a tailor that the Qipao or Cheongsam should be fitted in order to look good. My thoughts on the matter is that it should depend on the
individual body
as well as particular
style
of the Qipao, and it might also be useful to consider 'how fitted' when we say that it should be fitted. In
pre-1900s
the Qipao was a loose angular robe with attention paid to trims, embroidery, piping and fabric....then the
1920s
brought a slightly more fitted approach that evolved and cloned with Western tailoring for a tightly fitted hour glass shape by the
1950s
and an A-shaped mini length for the daring
1960s
...even the
1970s
maxi trend and groovy vibrant prints were worked into the Qipao. Though each decade blended their own quirks into individual Qipao dresses, albeit tailor made or off the rack productions, it was still down to wearer on
how they wanted their Qipao to look
and every decade still had Qipao wearing beauties. Of course it is rather easy for me just to say tailor or custom made will be best, as you can probably see how my custom made Elegente Qipao works well to hide my muffin top tummy in the photos of this post, though it might not be of the highest help to you my darling readers. So here's a little pointer or two:
Choose the right combination to build the most flattering fit ~ If you happen to be a voluptuous curvy beauty, a long or full length conical shaped Qipao, especially with one front slit and a higher collar can work well to bring some sassiness to an otherwise traditionally elegant garment. For slim shorter frames, a flared out mid-century or modern bottom ending higher above the knee with a fitted waist can work to highlight your gorgeous pins with some heels.
Consider the power of the fabric ~ There is a reason why some often call it flower power, cottons and matted textured blends with a floral print can add a mass of vibrancy to bring a feminine prettiness, but it will also depend on how big or small the prints are. If you happen to be self conscious over a curvy bit and want to wear shiny satin or silks, then consider the lack of stretch in the fabric and avoid it being too fitted to allow yourself some breathing space as well as not emphasising where you intend to down play...think comfort and practicality too.
Peekaboo.....
My tailored custom made Qipao in a relaxed fit...by Elegente (Southbank, London)
All in all it was a positive experience to get a tailored custom made Qipao, the
Elegente
tailors had skilfully created a quality garment and I am so pleased to be able to add a bit of my creativity to create a uniquely perfect Qipao for myself to treasure...in other words a little bit of May. Also if you have not seen the
1949
masterpiece
'Spring in a Small Town'
and like Vintage cinema that tells of real human emotions, then it is worth dropping by the BFI before the season is over. On a more personal note, having recently discovered that my friend has been diagnosed with cancer I would like support her fight and journey by
raising funds
for
Macmillan Cancer Support
.....firstly through the
'Shave or Style'
campaign. I shall be taking up the
style challenge
of a different hairstyle everyday from
23rd to 25th July 2014
, wearing it through the working office day and even sporting a Qipao should the funds start to roll on....so please, please, please do support me by kindly
sharing or donating
on my
Just Giving
page!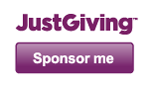 Follow my fundraising 3 day style challenge on
Facebook
or my Just Giving page (above)....also don't forget to simply send in a
photo
to enter the
Walking in May Exclusive style competition
to win a feature and S$100 discount on Singapore Cheongsam store The Lady General [
Competition Details
]! Keep smiling and have a fabulously roaring weekend my darlings!
♥ Follow 'Walking in May' by:
~Photos by Walking in May's Official Photographer: